Live Radio!
Advertisment
© Sources Radio UK 2013 Designed and powered by
Lenawadee Designs
, The Netherlands.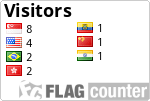 Contact Us:
00447950318943 (Personal)
00442081339577,
00447984871756 ,
00447572686133 (Studio Lines)
Skype: Sources Radio
Twitter: djsources
Presenters @ Sourcesradio.TV
Buy & Sell Online
Merry Christmas And a Happy New Year to all our listeners!
FREE ELECTRICITY- NO MORE DUMSO DUMSO!!!550 EURO only
Contact Tel: 00 31 639461355
Email: wadeeman@hotmail.com


DONATE TO SOURCES RADIO NOW!
"Every Little Helps"